i
'The Butterflies of Fishermaiden'
Mylitta Crescent (Phyciodes mylitta)

Photos taken at Fishermaiden Lake
Purcell Mountains, British Columbia, Canada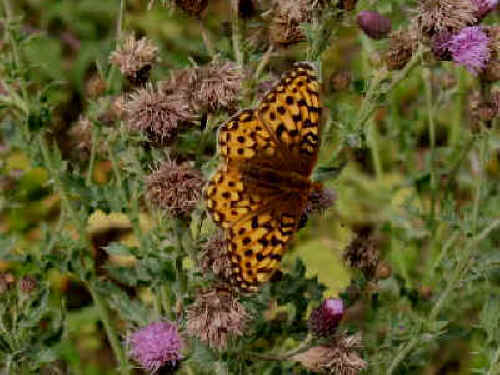 ________________________________________

Digital Photography by Elaine Sell Prefontaine
________________________________________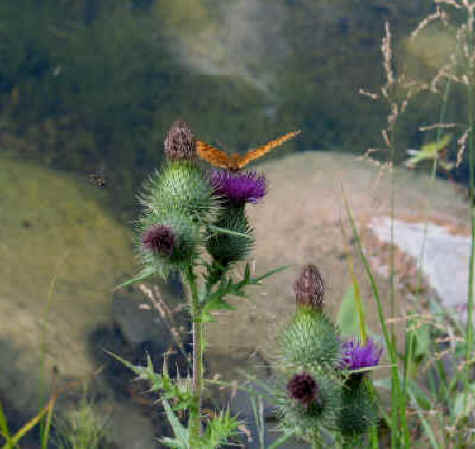 ''Butterfly Haven'
Fishermaiden Lake, Purcell Mountains, British Columbia, Canada
Digital Photo, September

Nature Notes




Mylitta Crescent (Phyciodes mylitta)
Wingspan: 1-1/8" to 1-1/2"

Host Plants: Thistles

Reproduction: Eggs are deposited on the underside of the host plant leaves. Caterpillars live in small silken nests and partially grown caterpillars may hibernate. Two broods from April to September.

Range: From the Rocky Mountains of Southern British Columbia, down to Mexico through Washington, Oregon and California.

________________________________________

Digital Photography by Elaine Sell Prefontaine
________________________________________


SLATE STONE ART


The Home of Modern Day


Petroglyphs & Pictographs

Art, Poetry & Photography © Copyright Elaine Sell Prefontaine
Website Created & Maintained by Elaine Sell Prefontaine
All Rights Reserved.

"Art purely created, and nakedly witnessed, frees the soul"
Elaine